Our office is open for patient care.
Face coverings are still required for all patients.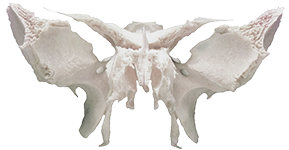 We specialize in the practice of traditional hands-on Osteopathy. Whether you are seeking health, or simply wish to learn more about Osteopathy, we welcome you to explore these pages.
WHAT IS OSTEOPATHY ?
OSTEOPATHY considers trauma to play a significant role in the cause of human suffering. Osteopathy recognizes the inherent wisdom and intelligence within every cell, engaging innate self-corrective forces that actively guide us, maintain us, and restore us. Osteopathy provides a unique, practical, and effective solution.
OSTEOPATHIC MANIPULATION is a gentle hands-on approach to health care. A unique quality of touch is used to evaluate Anatomy and its Function. The imprinted shocks of previous traumas, illnesses, and surgeries are perceived. Gentle pressures and positionings encourage tissues to gently relax and unwind, releasing these shocks. Health and Vitality are restored.
OSTEOPATHIC PHYSICIANS are fully trained and licensed to practice the entire range and scope of medicine, obstetrics and surgery. It is the use of our hands, with the intent to restore tissue vitality, that distinguishes osteopathic practice from conventional medicine.